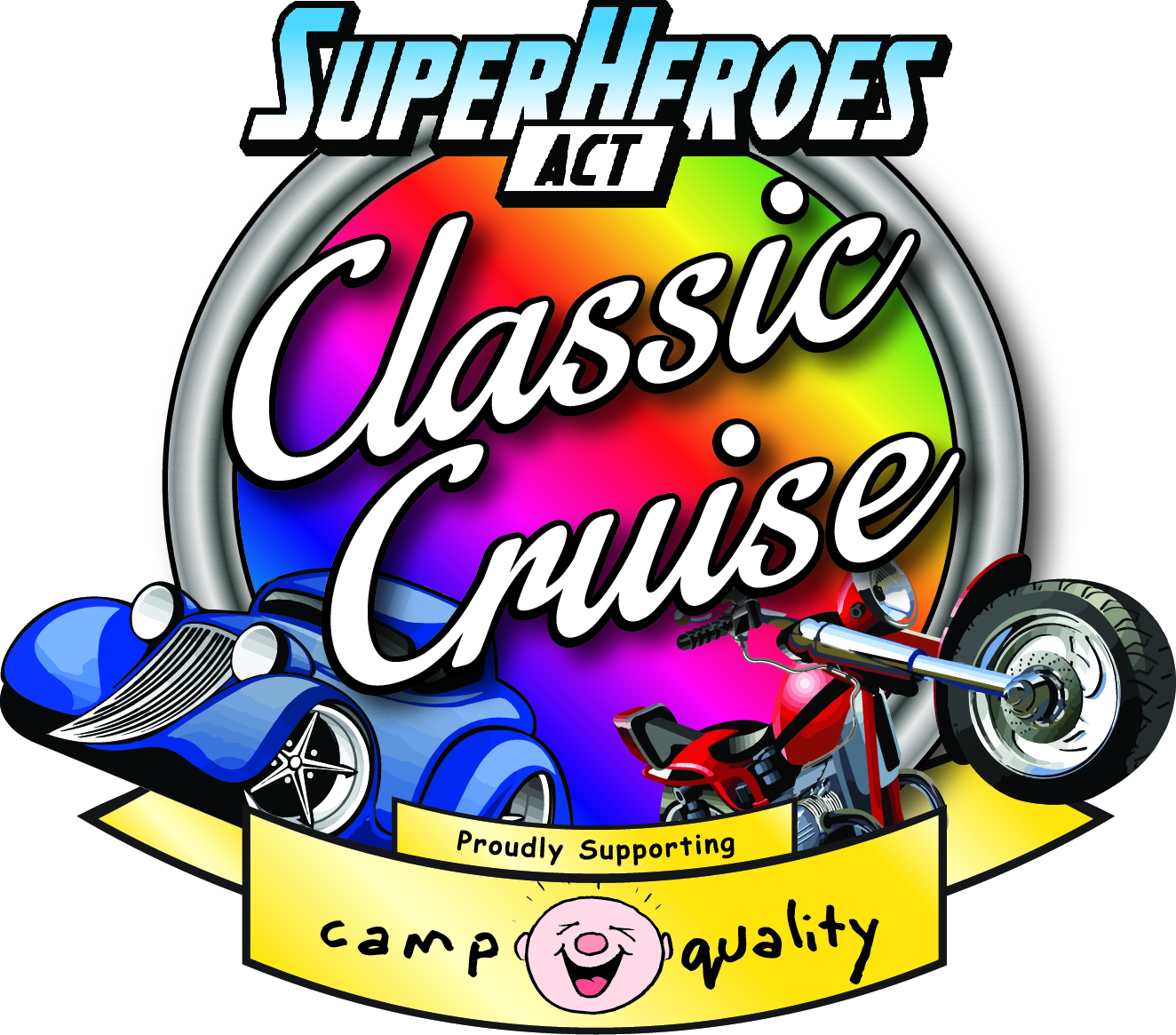 SuperHeroes ACT are on a mission... Start your engines!
The field is forming for the fourth Classic Cruise for Camp Quality!
SuperHeroes ACT are calling all car and motorbike lovers to join our cruise from Black Mountain to the Lake!
📆 Sunday 8 September
🕐 9am for a 10am cruise
🚩 Telstra Tower Car Park, Black Mountain
🚗 Cruise through Canberra...
🏁 Lake Burley Griffin (behind Questacon)
🌭 Join our Family Fun Day from 11am for a Show N Shine, food, raffles, entertainment and more!
What is Classic Cruise?
Classic Cruise is open to classic vehicles 20 years or older; luxury exotic cars, company-branded cars, members of car clubs, unique vehicles and motorbikes.
The day will begin at 9am with all entered vehicles mustering at Black Mountain Tower. At 10am entrants will start their engines and cruise through Canberra on a designated route before finishing at Lake Burley Griffin (behind Questacon). The general public are invited to the showgrounds to view classic and beautiful vehicles, enjoy a bite to eat, and get involved with children's activities.
Classic Cruise raises money for Camp Quality through event registrations and by attracting donations. Entrants are encouraged to share their fundraising page to raise as much as they can with the top fundraisers winning pole position to lead the Cruise.
For more information contact Anna Slavich on 0403 363 353 or email annaslavich5@gmail.com.
Fees and fundraising
Minimum $50 fundraising target per car
Minimum $25 fundraising target per motorbike
All money raised supports Camp Quality.
Route information
Detailed route info: https://bit.ly/2FfJmHZ